Garage Door in Anaheim services are crucial in a city as vibrant as Anaheim, located at the heart of Orange County and renowned for its world-class attractions and dynamic energy. Amidst this bustling backdrop, the intricacy of your garage door demands attention and care. Seeking unmatched services for garage doors in Anaheim? Congratulations, your journey ends with us, where expertise and excellence are guaranteed.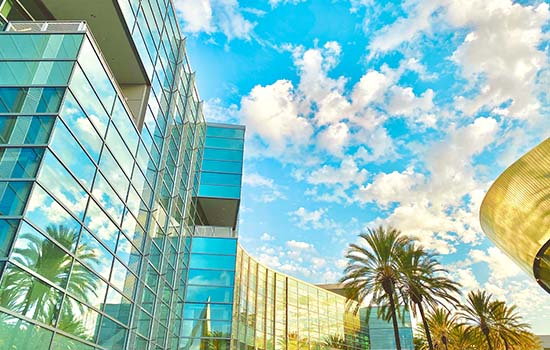 Why Our Garage Doors Anaheim Services Stand Out
Tailored to City Dynamics
Anaheim, famous for its amusement parks and entertainment venues, has its share of hustle and bustle. Ever thought, "How does the city's lively ambiance impact the security needs of my garage door?" Explore our exclusive article here that discusses Security Measures for Urban Garage Doors.
Our familiarity spans from the historic Anaheim Colony to the modern Platinum Triangle. Such intimate knowledge of Anaheim's locales enhances our ability to align our solutions with the city's spirit.
Unveiling Our Exquisite Offerings
Anaheim's Garage Door Repairs
A glitch in your garage door can sometimes disrupt the rhythm of Anaheim's fast-paced life. Our seasoned technicians, with their deep-rooted expertise, ensure swift and effective solutions. They're also passionate about sharing advice on combatting wear and tear unique to Anaheim's urban atmosphere. For a treasure trove of tips, glance through our dedicated section here.
Precision-Crafted Installations
Anaheim homes, often a blend of classic charm and contemporary flair, deserve nothing but the best. Whether it's a sleek minimalist design or a vintage classic, our experts guarantee impeccable installations every single time.
Sometimes, mere repairs won't measure up. For those decisive moments, lean on us to proffer and set in place the most apt replacements befitting your demands and Anaheim's aura.
Roller Check & Replacement
The effortless glide of a garage door can be quite the mood-lifter. If yours seems to stutter, the rollers might be hinting at attention. Post a detailed assessment, we'll guide you on the path forward, be it tuning or total replacement.
Enhance your Anaheim residence with a garage door that speaks volumes of quality and class. With our garage doors Anaheim specialists, you're not just investing in a service but an experience. Remember, Anaheim's dynamic aura warrants specialized care for your garage sanctuary. For all things related to garage doors in Anaheim, know that we are the gold standard. And, if you ever find yourself intrigued by the world of garage doors, our enriching articles are ripe for your perusal. Together, let's craft an Anaheim home narrative that's as iconic as the city itself.