Urban Garage Door has established a reputation for transforming the functionality and aesthetic of homes in Aliso Viejo through top-notch garage door services. We pride ourselves on providing solutions tailored to the unique aspects of this vibrant community.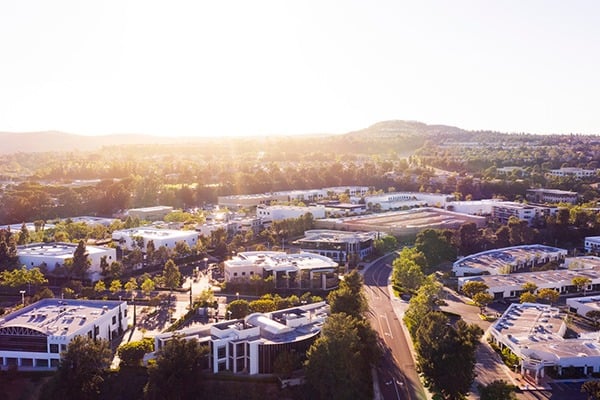 Embracing the Aliso Viejo Lifestyle
Aliso Viejo, nestled in the heart of Orange County, is known for its energetic atmosphere and community spirit. We align our services with the city's pace, ensuring swift and efficient garage door installations, repairs, and maintenance. Whether you live in the serene enclave of Glenwood Village or the bustling neighborhoods of Aliso Creek Villas, our team is ready to assist. Learn more about our garage door installation services to see how we can enhance your home's curb appeal and functionality.
Proactive Garage Door Maintenance for Aliso Viejo's Coastal Climate
While Aliso Viejo enjoys a pleasant climate year-round, its proximity to the coast can pose challenges for garage door maintenance. Salt air and humidity can lead to wear and tear if not properly addressed. Urban Garage Door offers proactive maintenance services to prevent potential issues and prolong the lifespan of your garage door.
The Urban Garage Door Advantage: Quality, Reliability, and Expertise
Choosing Urban Garage Door means opting for a service that combines quality, reliability, and extensive knowledge. We are not just service providers; we are partners in ensuring your garage door stands as a reliable and stylish feature of your home. Discover the Urban Garage Door advantage and see why we are the preferred choice for Aliso Viejo residents.
24-Hour Assistance for Aliso Viejo Residents
Life in Aliso Viejo is fast-paced, and we understand that garage door issues can arise at any time. That's why we offer 24-hour assistance, ensuring that whether it's the middle of the night or early in the morning, we are here to assist you.
Customized Garage Door Solutions for Every Home
Each home in Aliso Viejo has its unique charm, and we believe in providing garage door solutions that enhance this uniqueness. From contemporary designs for the modern homes in Applause to classic options for the traditional residences in Windsong, our range of garage doors and accessories are curated to meet diverse preferences. Explore our customized garage door solutions to find the perfect fit for your home.
Community-Centric Approach
Aliso Viejo is more than just a service area for us; it's a community we are a part of. Our commitment goes beyond providing services; we aim to build lasting relationships with our customers, contributing positively to the community's vibrancy.
Elevate Your Aliso Viejo Home with Urban Garage Door
At Urban Garage Door, we are dedicated to providing exceptional garage door services that contribute to the beauty and functionality of Aliso Viejo homes.
Reach out to us
to explore how we can elevate your home and provide solutions that stand the test of time.