Living in the serene coastal city of Dana Point has its unique set of joys and challenges. The beautiful, salty sea breeze that provides us with unmatched tranquility can, unfortunately, be harsh on our property – especially on our garage doors. But worry not! If you're searching for top-notch garage doors in Dana Point services, look no further.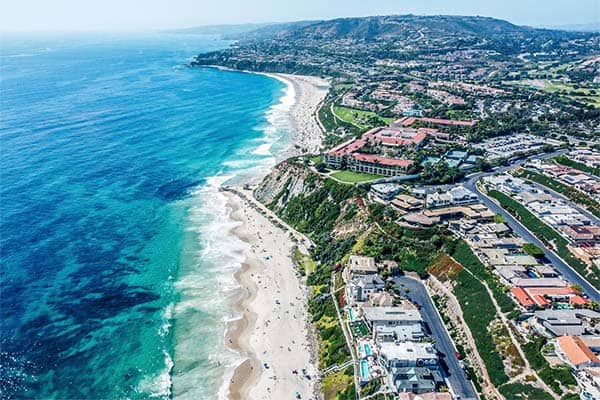 Why Choose Our Garage Doors Dana Point Services?
Expertise in Local Challenges
Understanding the unique climatic challenges of Dana Point, from the ocean's humidity to its sporadic rainfall, our garage door solutions are tailored to ensure longevity and smooth operation. You might find yourself wondering, "How does the local climate affect my garage door?" Dive into our in-depth article here for more on this.
Whether it's garage door installation, repair, replacement, or roller changes, we've got you covered. And if you're curious about the various materials best suited for Dana Point's climate, check out our article on Choosing the Best Garage Door Materials for Coastal Cities.
Our team is well-acquainted with the Dana Point neighborhoods, from Capistrano Beach to Monarch Beach. We understand the local aesthetics, allowing us to recommend designs that resonate with the Dana Point vibe.
A Comprehensive Look at Our Services
Garage Door Repair in Dana Point
Encountering issues with your garage door? Our technicians have years of experience and leverage their knowledge to fix any garage door model efficiently. What's more, they're always eager to share tips and tricks to maintain your door in the face of Dana Point's salty air. Learn more about maintenance
here
.
Installation with Precision
Our experts are adept at installing garage doors, ensuring they last up to their maximum lifespan. Contemplating a custom design to compliment your Dana Point home? Our team will guide you every step of the way.
Sometimes, a repair just won't cut it. In such cases, trust our team to recommend and install the best replacement to suit your needs.
Roller Check & Replacement
Smooth operation is paramount. If your garage door isn't gliding as it should, it might be time to inspect those rollers. Our technicians evaluate their condition and suggest replacements if necessary.
Thinking of sprucing up your garage door or perhaps designing one from scratch? Our team of garage doors Dana Point specialists is always eager to assist. With local insights, expertise, and a touch of Dana Point charm, we ensure your door isn't just functional but also a proud part of your home.
Remember, Dana Point's unique coastal conditions necessitate specialized care for your garage. Entrust your garage doors in Dana Point to us – where local expertise meets unmatched quality. And if you're keen to delve deeper into all things garage doors, our array of informative articles await your perusal. Let's embark on this journey together, ensuring your home remains as beautiful and functional as the day you moved in.