Experience Top-Tier Door Repair & Installation in Laguna Beach
Garage Door Services in Laguna Beach are more than just a necessity; they are an integral part of maintaining your property in top condition. With Urban Garage Door at your service, you can rest assured that you're getting unparalleled expertise in Door Repair & Installation, Component Repair, Adjustments & Maintenance, Opener & Remote, and much more.
Laguna Beach, known for its picturesque landscapes, vibrant art scene, and unique coastal climate, presents its own set of challenges and opportunities when it comes to garage door maintenance and repair. The salty sea air and coastal winds are both a blessing and a curse, adding to the wear and tear of your garage door components. It's crucial, then, to have a reliable garage door service provider who understands these nuances and can deliver tailored solutions.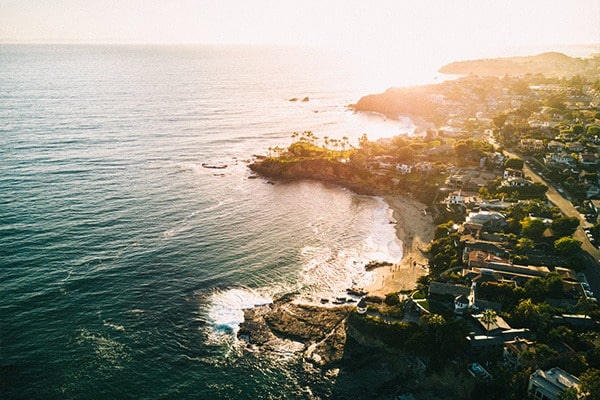 Embracing the Unique Climate and Lifestyle of Laguna Beach
In Laguna Beach, the Mediterranean climate brings mild winters and warm summers. However, the proximity to the ocean means that your garage doors are constantly exposed to salty air and humidity. This can lead to quicker degradation of materials and components, making regular maintenance and timely repairs imperative.
At Urban Garage Door, we've taken the time to understand the specific challenges posed by Laguna Beach's climate. We offer specialized services to combat rust and corrosion, ensuring that your garage doors remain in pristine condition, year-round.
Building Trust in Every Neighborhood
Whether you reside in the serene Victoria Beach, the vibrant Top of the World, or the picturesque Emerald Bay, we extend our services to every residential neighborhood in Laguna Beach. Our aim is to create a sense of comfort and trust with our clients, ensuring that you feel right at home with our team of experts. Our professionals are familiar with the architectural styles and preferences of each neighborhood, ensuring that our solutions not only meet the technical requirements but also enhance the aesthetic appeal of your property.
Expertise and Wit: The Urban Garage Door Way
When it comes to Garage Door Services in Laguna Beach, we understand that expertise must be coupled with a touch of wit and a deep respect for the city's unique character. Our team brings a wealth of experience, but we also bring a genuine appreciation for Laguna Beach's artistry and free-spirited lifestyle.
We navigate through the technicalities of garage door repair and installation with ease, ensuring that you're not just receiving a service, but an education. From discussing the latest in garage door technology to sharing interesting facts about Laguna Beach's history, we believe in adding value in every interaction.
Ensuring Longevity and Efficiency
Our services are designed to ensure that your garage doors not only function flawlessly but also contribute to the overall efficiency and security of your property. Regular maintenance checks, timely repairs, and expert installation services all play a crucial role in extending the lifespan of your garage doors.
Get in Touch with the Experts
Ready to experience the best in Garage Door Services in Laguna Beach? Contact Urban Garage Door today, and let's get started on ensuring that your garage doors are in top-notch condition. Trust us, when it comes to expertise, reliability, and a touch of local flair, we are the team for the job!