Why Quality Garage Door Service Matters in Irvine
Living in the bustling city of Irvine, you're familiar with the importance of a secure and functional entryway for your vehicle.. Whether you're near the Irvine Spectrum Center or residing in Woodbridge, a reliable garage door is essential. Moreover, the city's warm climate can take a toll on your garage door components. That's why you need a trusted service provider for all your needs.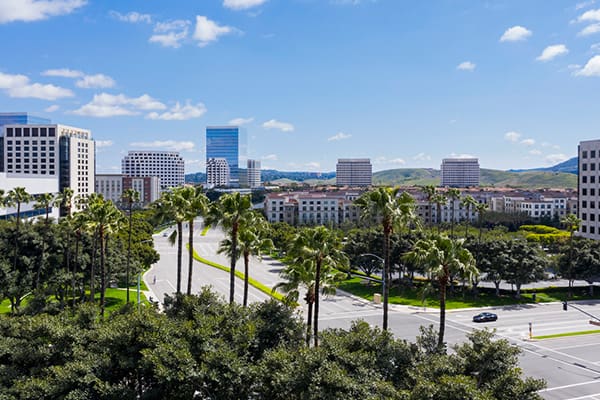 The Importance of Professional Garage Door Services
In Irvine, it's tempting to opt for quick fixes. However, these can lead to more significant issues down the line. Therefore, it's crucial to choose a professional service that offers comprehensive solutions, from springs repair & replacement to adjustments & maintenance.
When it comes to garage door services, we work with reputable brands like
Lift Master Professional
,
Craftsman
, and
Chamberlain
. These brands are known for their durability and reliability, especially in Irvine's climate.
Common Garage Door Issues in Irvine
Damaged or Misaligned Tracks
Driving around neighborhoods like Turtle Rock or University Park, you'll notice that garage doors are an integral part of the home. A damaged or misaligned track can be both an inconvenience and a security risk.
Irvine's warm climate can wear out your garage door's weather seal quickly. A damaged seal can let in dust, water, and even pests. Hence, replacing the weather seal is essential for maintaining a clean and secure garage.
Emergency Services: We've Got You Covered
We understand that emergencies can happen at any time. That's why we offer 24-hour emergency services from Sunday to Thursday. On Fridays, we're available until 3 PM. we're closed on Saturdays.
Our services extend beyond Irvine to other parts of Orange County. Whether you're in Newport Beach or Santa Ana, we're just a call away.
Your Trusted Garage Door Specialist in Irvine
In summary, a reliable garage door is crucial for any Irvine resident. From the upscale homes in Quail Hill to the bustling streets near the University of California, Irvine, a functional garage door is a must. So, if you're facing any issues, remember that we're your trusted specialists in Irvine.