Stanton, a city rich in diversity and community spirit, stands as a prominent part of Orange County, California. For the residents and businesses in this vibrant area, reliable and efficient garage door services are essential, especially given the varied climate conditions that the region experiences. Our garage door business is proud to offer a comprehensive range of services to the entire Orange County area, ensuring that Stanton's specific needs are met around the clock.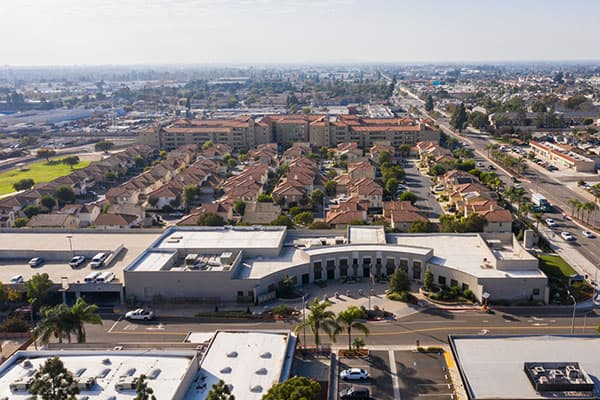 Discovering Stanton's Neighborhoods
Stanton is distinguished by its variety of neighborhoods, each with its unique characteristics and requirements. From the peaceful residential areas to the bustling commercial districts, our team has cultivated a wealth of knowledge about what each part of Stanton requires. We understand that the people of Stanton value security, efficiency, and convenience, and we are committed to ensuring that their garage doors uphold these standards.
Ensuring Safety in Residential Areas
In Stanton's residential communities, the safety and security provided by garage doors are of the utmost importance. We specialize in offering robust and reliable solutions, ensuring that every garage door serves as a steadfast protector for the families and homes it secures.
Supporting the Commercial Sectors
The commercial areas of Stanton demand garage doors that deliver both speed and functionality. Our extensive range of commercial garage door solutions is designed to meet these requirements, ensuring that businesses operate smoothly and securely.
Serving a Diverse Community
Stanton's demographic landscape is rich and varied, including families, young professionals, and senior citizens. Each group has its unique set of expectations and needs when it comes to garage door services, and we are proud of our ability to adapt our services to meet these diverse demands. From routine maintenance and complex repairs to new installations, our team is equipped to handle any garage door challenge, ensuring that every resident of Stanton receives exceptional service.
Providing Weather-Resilient Garage Door Solutions
The climate in Stanton features hot summers, occasional heavy rainfall, and mild winters, conditions that can challenge the integrity of garage doors. Our garage door services are crafted to be resilient, ensuring that your garage door remains reliable and efficient, no matter the weather. From comprehensive weather-proofing to regular maintenance checks, we ensure that Stanton's garage doors are always in top condition.
Capturing Stanton's Unique Charm
Stanton is a city that seamlessly blends its historical heritage with a modern outlook. This balance is evident in our extensive selection of garage door styles, which range from traditional to contemporary designs. We recognize that the aesthetic appeal of a garage door significantly contributes to the overall look and feel of a property, and we are dedicated to providing options that enhance the curb appeal of both homes and businesses.
Enhancing Convenience with Opener and Remote Services
In today's fast-paced environment, the convenience of a dependable garage door opener and remote is crucial. Our services extend beyond repairs and installations to include comprehensive opener and remote services. Whether you require a new remote, a replacement opener, or repairs to your existing system, our team is ready to assist, ensuring that you have quick and easy access to your garage at all times.
Stanton, with its lively atmosphere, diverse population, and distinctive character, necessitates a garage door service that is as reliable and versatile as the city itself. Our business, available 24 hours a day, is dedicated to serving the garage door needs of Stanton and the broader Orange County area. From door repairs and installations to component repairs, adjustments, maintenance, and opener and remote services, we are your trusted garage door experts. Rely on us to keep your garage door in prime condition, enhancing the security, convenience, and aesthetic appeal of your property.