Welcome to our extensive guide on choosing, installing, and maintaining your garage door in Costa Mesa. Situated in the heart of Orange County, California, Costa Mesa is a vibrant city with a variety of neighborhoods, each with its own unique character and requirements when it comes to garage doors. Whether you're living in the suburban areas of Eastside Costa Mesa, the trendy and bustling 17th Street area, or the serene and coastal Mesa Verde, finding the right garage door that withstands the local weather conditions and meets your personal needs is crucial.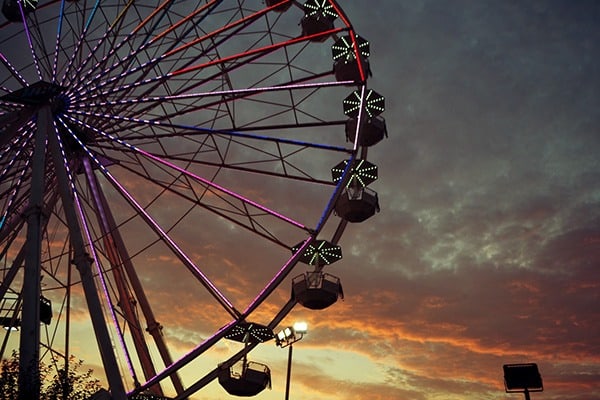 Understanding the Climate and Weather Challenges
A. Coastal Conditions and Your Garage Door In Costa Mesa
In Costa Mesa, the weather is predominantly coastal Mediterranean, meaning mild, wet winters and warm, dry summers. While this is pleasant for residents, it can pose challenges for your garage door, especially if you are closer to the coast. Salt in the air can lead to corrosion, particularly on metal parts. Opt for a garage door with weather-resistant materials and ensure regular maintenance to combat these conditions.
B. Wind and Your Garage Door In Costa Mesa
The area is also prone to occasional strong winds, which can impact the functioning of your garage door. Selecting a wind-resistant door or reinforcing your existing one is advisable. For this, contacting a professional is recommended.
Choosing the Right Garage Door in Costa Mesa
When it comes to garage doors, various materials are available, ranging from wood and steel to fiberglass and aluminum. Wood offers a classic look but requires more maintenance. Steel is durable but can rust over time. Fiberglass is lightweight and resistant to salt-air corrosion, making it a popular choice in Costa Mesa. Aluminum is rust-proof and lightweight but may not be as sturdy as steel.
Your garage door plays a significant role in your home's curb appeal. Choose a style that complements your home's architecture. From traditional carriage-style doors to contemporary full-view doors, there is a variety to suit every taste.
Installation and Maintenance Tips
DIY or Professional Installation?
While some garage door installations can be a DIY project, it's crucial to assess your skills and the complexity of the job before starting. Basic garage door installations can be done with proper tools and instructions. However, for more complex systems or if you are unsure, it's best to contact a professional. Safety should always be your priority.
Regular maintenance ensures your garage door functions smoothly and prolongs its lifespan. Lubricate moving parts annually, check for wear and tear, and ensure the door is balanced. If you notice any issues, it's best to contact a professional to prevent further damage.
A garage door in Costa Mesa needs to be chosen carefully, considering the local climate, your home's style, and your personal preferences. Whether you live in the lively neighborhoods of Westside Costa Mesa or the family-friendly areas of Halecrest, investing time in selecting the right garage door and ensuring regular maintenance is key to its longevity. Remember, when in doubt, it's always safer to consult with a professional to ensure you make the right choices for your home.