Nestled along the coast of Orange County, Newport Beach stands as a bustling city, known for its stunning seaside views, high-end living, and a vibrant community spirit. The residents here demand nothing but excellence in every aspect of their lives, and when it comes to garage doors, they expect the very best. "Garage Door in Newport Beach" is more than just a service – it's about enhancing the aesthetic and functionality of some of the most exquisite homes in the area.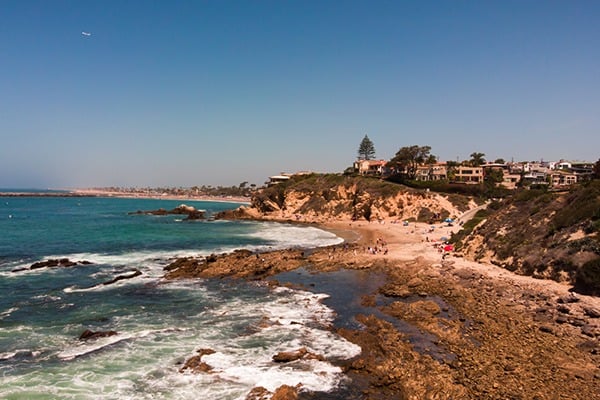 Tailoring Services to Newport Beach's Coastal Lifestyle
Newport Beach's coastal location brings with it a unique set of challenges for garage door maintenance. The salty sea air can cause corrosion and wear on garage door parts, necessitating specialized care and attention. At Urban Garage Door, we're well-versed in the nuances of maintaining garage doors in such climates, ensuring they stay in pristine condition all year round.
Comprehensive Garage Door Services
Whether you reside in the private, gated community of Pelican Hill, or the bustling area of Balboa Peninsula, our extensive range of garage door services ensures that your needs are met with precision and care. From routine maintenance checks, repairs, to full installations, our team is equipped to handle it all, ensuring your garage door functions flawlessly.
The Urban Garage Door Advantage
Choosing Urban Garage Door means opting for unmatched expertise and a commitment to quality. We understand the prestige and importance of maintaining homes in Newport Beach, and our services reflect this.
A Trusted Partner for Your Home
Our team of skilled professionals is dedicated to delivering exceptional service, understanding that a garage door is not just a utility but an integral part of your home's curb appeal and security. We take pride in being the trusted garage door partner for Newport Beach residents, ensuring each project is completed with the utmost precision and care.
Around-the-Clock Service and Support
Garage door issues can arise at any time, and when they do, you need a reliable team ready to spring into action. Our 24 hours emergency services ensure that no matter when you face a garage door issue, help is just a phone call away, providing peace of mind and swift solutions.
Investing in Your Home's Value and Security
A well-maintained garage door is pivotal in securing your home and enhancing its value. At Urban Garage Door, we don't just fix problems; we provide solutions that invest in the long-term wellbeing of your home.
Expert Advice and Comprehensive Solutions
Our team is not just adept at handling technical repairs; we're also here to offer expert advice on maintaining your garage door, choosing the right style to complement your home, and understanding the benefits of various garage door materials. We ensure that you are well-equipped with the knowledge to make informed decisions about your garage door.
A Commitment to Excellence
In a city like Newport Beach, where excellence is a way of life, Urban Garage Door stands out as a beacon of quality and reliability. We are committed to delivering garage door services that meet the high standards of our clients, ensuring that every garage door in Newport Beach is a testament to our expertise.
Newport Beach is a city that demands the best, and at Urban Garage Door, we are here to provide just that. With tailored services, expert advice, and a commitment to excellence, we are the go-to choice for garage door services in Newport Beach, ensuring that your garage doors are in perfect condition, adding security and value to your home.